Microsoft believes that the recently launched Microsoft Dynamics AX 2016, is the future of their ERP and business applications, so in this blog, we take a look at what's new and what the implications might be for your business.

Powerful New Capabilities in the cloud
Built entirely on and for MS Azure, Dynamics AX 2016 is Microsoft's new cloud ERP service. This version of AX enables organisations to run their entire business in the cloud, bringing a third Microsoft deployment option to customers alongside the existing on-premise and hybrid scenarios. For those organisations that are ready to make the jump to the cloud, AX on Azure offers some powerful new capabilities and a range of new features and innovations.
Deeper integration means that users can now effortlessly share information between Dynamics AX and other Microsoft cloud services including CRM Online and Office 365. The significantly redesigned interface provides built-in training modules and a more intuitive on-going user-experience - while new touch-screen capabilities give users an end-to-end view of business whether they're at their desk, on the shop floor or out on the road.
From Role Centre to Role-Focus
The new AX interface has been designed to look and function much more like Microsoft Office, giving users a more consumer-like experience than ever before. And with the addition of new touch-screen capabilities, Microsoft have also worked hard to ensure that AX on Azure delivers consistent functionality, design, and levels of access - regardless of browser or device.
One other interesting aspect of the redesign is the new emphasis on delivering a tailored user experience to meet the different needs of people in different roles. This role-based focus is all about helping users to hone in on the data, tasks, and activities specific to their particular role - and all it's facilitated through AX's new hallmark feature, the Workspace.
Replacing the AX 'role centres', these new intuitive Workspaces provide groundbreaking levels of visibility across an organisation, giving the user a 360o view of a specific business process or job activity. Now every user has the ability to focus on the work they need to do, simultaneously pulling up relevant transactional, analytical and business data from anywhere in the business.
Powerful Business Acceleration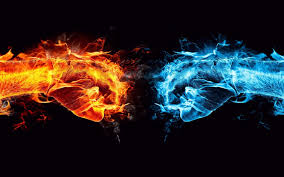 From deployment to utilisation, AX on Azure is all about speed. Because they are often large and complex, ERP solutions can often be associated with slow deployment and implementation. But architecture specifically for the cloud, and with no need for infrastructure, this version of AX offers organisations the benefit of immediate cloud deployment and turnkey implementation.
Highly flexible, easily configured and extremely scalable, AX on Azure is also easier and quicker to change and upgrade – swiftly adapting to each organisation's unique needs and to ever-changing business environments. In addition, because it's designed to integrate seamlessly with other systems, AX on Azure also saves users from wasting precious time trying to piece together information from different data sources. And then, there's the in-built training model.
Efficient In-Product Training
AX's new Task Guides are the backbone of a revamped training system that ultimately helps to speed up adoption and reduce training costs. An extension and enhancement of the existing task recorder functionality, the Task Guides take recorded business processes and use them to construct interactive, in-product guidance – on-screen and in real time.
Now when a user creates a new task recording, AX offers them the option of creating their own Task Guide - automatically populated with the individual steps needed to complete the process. Once saved, the Task Guide can be accessed to provide click-by-click guidance of the process for any other user - or to re-familiarise the original user with a process they haven't carried out for a while.
High-Potential Opportunity
Fast, scalable, mobile and intuitive, AX on Azure delivers increased visibility and swift access to more (and more relevant) data for every user. From its deep integration and swift deployment and implementation - to its role-focused, intuitive user-interface: everything about this ERP solution is geared to drive more informed decision-making and increased productivity at all levels.
At Endeavour, we're particularly impressed with the power, speed and engaging user-experience offered by AX on Azure. And while we understand that not every business is ready for the cloud just yet, for those that are – we believe that this version of AX provides an exciting, high-potential opportunity to accelerate business.
If your organisation is contemplating a move to the cloud - or if you simply want to know which ERP solution might be right for your business - then get in touch with the team at Endeavour. Tell us where your company is now, and where you'd like it to be in the future, and we'll give you practical, informed advice on which ERP options might, or might not help you get there.