Online training manuals provide much more than just a digitised version of what's in print.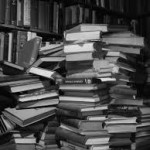 Today, much of the information we consume is in digital form. But does this mean that we've completely parted with anything print? I will be the first to admit that I am still attached to my old dictionary that was gifted to me for my high school graduation. At this point, it's well-worn and dog-eared, so it's had better days, but I still have it. But do I still use it? No. Clearly, practicality has won out over sentiment, and I have moved on to using electronic resources instead. But that's not because it's more convenient to view content right on my computer, smartphone or tablet. Mostly, it's because online dictionaries are powered with advanced features that allow me to find the information I am looking for much more quickly and efficiently.Your training experience for analytics should be no different. Take the training manual as an example. That manual serves as an aid during class, but should also be used as a reference after the class has ended, to review content that may or may not have been covered during the class. How much value would you get out of an electronic version of that training manual, if all it was is a long PDF-like book, just delivered online? Instead, if a manual is online, it should provide you with a completely new experience which provides a lot more value and benefits, including:
Searchability so you can do a full-text search and quickly find what you are looking for.
Content integration so you can access everything you need in one place. Whether it's all the class files, job aids, exercise files, quizzes, or even links to additional related learning content and resources, like blogs, YouTube videos, or forums.
Ability to handle multiple use cases, for example, so you can check the new features in the latest software release, or the activities from the class, additional follow-up activities, or even toggle from content to one product version to another, all from one location.
24/7 access, anytime and anywhere without having to actually carry anything with you – besides your smartphone, tablet or laptop.
Notes and annotations tools so you can take notes just as you would do on printed books.
The good news? Online manuals are now available for select Qlik Sense instructed-led training courses and can be conveniently accessed right from our Qlik Continuous Classroom at qcc.qlik.com when you purchase the course.