At Endeavour, we understand just how vital the distribution process is to the smooth running of the manufacturing supply chain. If you're a manufacturer, you'll be the first port of call for disgruntled customers when a distribution error occurs. And if you're a distributor, then you know that even the smallest error can have major ramifications further down the line. Unfortunately, globalisation is introducing increasing complexity into the manufacturing industry and with it increasing opportunity for error. But there is a solution – Cloud-Based ERP.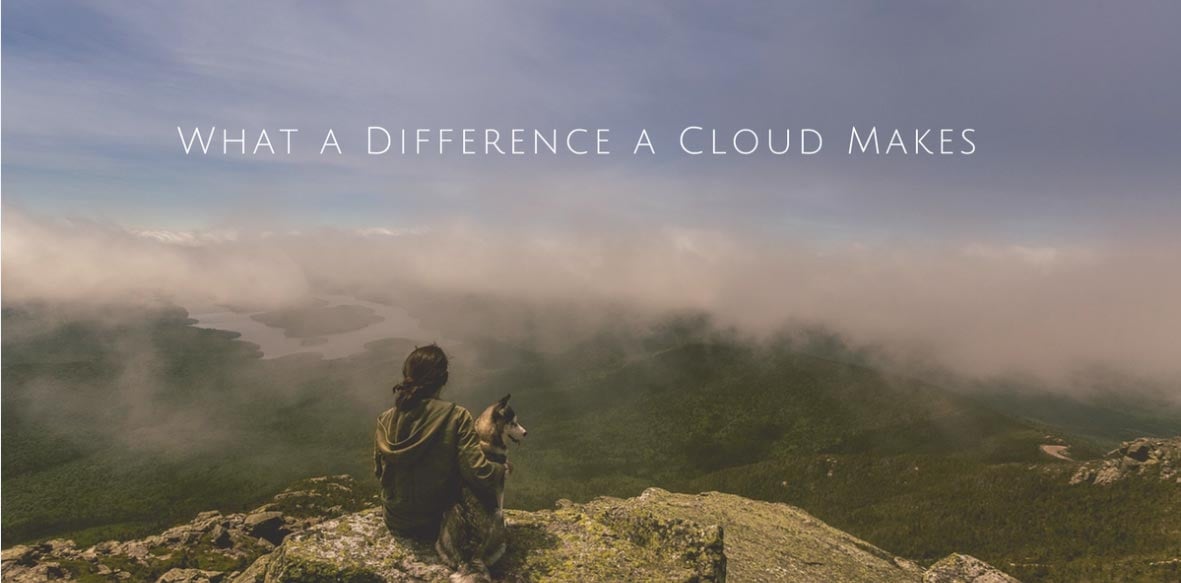 Change and Transformation
We've come a long way from the days when manufacturing comprised of stand-alone companies producing and distributing their own products in isolation. Today, manufacturing is much more likely to involve a network of suppliers, manufacturers and distributors that might operate from disparate locations, but which all contribute to the same supply chain.
In many cases, product manufacture now relies upon globally sourced components transported around the world to various manufacturers, distributors, and third party logistics providers. And with more and more manufacturers obtaining and reassembling components into final products, the manufacturing process is moving towards a more service-based model.
Challenge and Complexity
One outcome of these changes is that prominent global trading manufacturers are moving away from an environment in which everything revolves around manufacturing systems - and towards one more focused on distribution and logistics. This is a more complex model in which manufacturing is simply one of several elements.
This transformation within the manufacturing industry raises many new challenges - not least the need to keep track of supply chain costs while managing manufacturing costs throughout the production cycle. This is one challenge that traditional ERP solutions simply aren't up to the task of meeting – as many manufacturers and distributors are now coming to realise.
Silver Linings
Fortunately, business software solutions have undergone a transformation of its own with the emergence of Cloud-Based ERP – including versions specifically designed with distribution in mind. Easily deployed by manufacturers and their distributors, Cloud-Based Distribution ERP interfaces smoothly with existing Cloud-Based Manufacturing ERP solutions. When it comes to customers, Cloud-Based Distribution ERP supports multiple ship-to and bill-to addresses for each one and allows you to manage any out-of-the-ordinary pricing arrangements or discount schemes by using customer agreements.
On the inventory and purchase order side, Cloud-Based Distribution ERP fully supports the allocation of finished goods inventory to Sales Order Lines and allows you to create purchase orders from sales orders. It also gives you the choice of drop-shipping those purchase orders directly to the customer - or of bringing the products directly into your warehouse or distribution centre. Cloud-Based Distribution ERP also provides item usage history for every single material movement, empowering you to set policy more efficiently.
A New Partnership
Given the increasing complexity within the industry, it's not surprising that Supply Chain Management (SCM) has risen in prominence – so much so that for many manufacturers it has become just as important as manufacture management and ERP.
In recognition of the new demands within the manufacturing industry, leading business software providers have embraced software convergence, incorporating new, more extensive SCM functionality into the latest ERP offerings for distributors and manufacturers. While most traditional ERP solutions are constrained by their limited SCM capabilities, these new ERP/SCM models provide a more expansive cloud-based solution, bringing together the best of both pieces of software. And for you that means end-to-end visibility of the whole chain of production, manufacture and distribution - from that first customer touch point, to the final shipping – regardless of location.
What a Difference a Cloud Makes
A Cloud-Based ERP solution that has comprehensive SCM and distribution functionality will bring significant benefits to your business. Today's leading Cloud ERP solutions deliver impressive integration, inventory analysis reports and dashboards – improving visibility across the whole supply chain. As a result, you'll experience greater insights and spot potential issues before they become a problem. In addition, more precise inventory tracking delivers greater transparency across warehouses and distribution centres – wherever they might be.
Having a clearer picture of the inventory numbers required at any given time will also enable you to keep pace with customer orders. And because Cloud-Based ERP provides a deeper understanding of customer buying behaviour and requirements, you'll have all the information you need to exceed expectations and develop a more loyal customer base. But it's not just customers you'll be managing more efficiently. Greater visibility and transparency, coupled with advanced budgeting, pricing and discounting capabilities, means that you'll also enjoy improved supplier co-ordination and more effective management of freight.
Manufacturing today is a global industry, so it's also worth noting that Cloud-Based ERP embraces multiple currencies, languages and locations – ultimately supporting all the international facets of your supply chain.
For more information about the benefits of Cloud-Based ERP for distributors and manufacturers, contact the team at Endeavour – we'll be happy to help.