'There's a change afoot in our industry, a change set to revolutionise how - and where - we use key business software tools.' Chris Miller Managing Director Endeavour Solutions.Global business change is rocking the foundation of how we work. Now we want it all - technological advancement without disruption; business process without constraints and to work wherever we want, whenever we feel like it."Greentree4 is as much a revolution as it is an evolution." Peter Dickinson CEO Greentree International
Greentree4 New Capabilities
Endeavour has been in the industry since 1986 and Business Software Solutions are rapidly changing. The future is here… introducing Greentree's next generation ERP Software: Greentree4. Accessed by both Windows client and browser, Greentree4 gives you the best of both worlds – established core functionality to drive your business engine backed by the new powerful browser-based capabilities outlined below. We can't wait to take the hard out and start your Greentree4 journey with Endeavour.
View the Greentree Product Brochure eBook »
Check out what's new!
eDocs
Automate tedious manual processes; slash paperwork, save both time and money! Greentree4 eDocs lets you convert received documents into executable electronic files. It's never been easier to code, approve and reconcile your accounts and other documentation.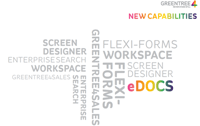 Greentree4Sales
Greentree4Sales lets you take the power of what you can do at your desk with you everywhere. Fully enabled for desktop, laptop and tablet, Greentree4Sales supports the entire sales process. Its pre-configured Workspace ensures the information a sales team needs is right there.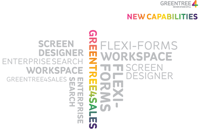 Learn more about Greentree4sale>>>