Donald Farmer is the QlikView Product Advocate, working with customers and partners to establish QlikView as the leading solution for Business Discovery. Donald has over twenty years working as a consultant in start ups and as a leader of Microsoft's BI product teams. He is a speaker at many international events on business intelligence, data integration and data management, blogger, and author of serval books. He also features in the youtube link below.
What is good mobile BI?
You Tube: http://www.youtube.com/watch?v=_Gu_YmRnIhg&feature=youtu.be
more about Donald Farmer: http://donalddotfarmer.com/about-2/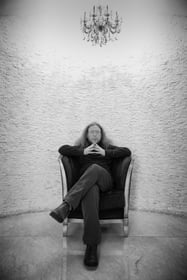 Donald Farmer, Vice President of Product Management for QlikTech.