Endeavour, delivering key benefits to our clients!


Big local news this week in the world of ERP, with Australia's MYOB acquisition of Kiwi ERP vendor, Greentree. This significant move further strengthens MYOB's mid-market offering – allowing MYOB to offer a true end to end journey for their clients as they grow and require more from their ERP system.
So what does MYOB's acquisition of Greentree mean? A listed company on the Australian Securities Exchange, MYOB reported last year's revenue to be $328 million, with 15% of that revenue reinvested in research and development. The company has more than 1,300 employees and a total of 1.2 million clients including more than 7,000 large businesses. Last year MYOB was the biggest ever 'pure tech' IPO listing on the ASX and was also the recipient of the BRW Most Innovative Large Company of the Year award.
Add all that to Greentree's impressive global performance and reputation - and trust the future is looking good. Greentree is a success story that just keeps going from strength to strength - and MYOB claims that its online experience will only help further the evolution of the Greentree range.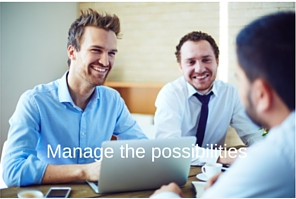 Complimenting Greentree's product suite for its "broad, on-premise ERP functionality" and for most sales still being "perpetual with annual maintenance," the MYOB management team believes that combining these two powerful businesses will form a compelling partnership.
This significant move will enable Endeavour, with Greentree, to deliver even more to your business needs. Although Endeavour is a completely separate entity from Greentree (we are simply an authorised reseller and their largest partners), we do believe that the coming together of MYOB and Greentree we will help us to continue delivering key benefits to our clients. Whether it's profit, effectiveness or efficiency – we have the great systems, the insight and the support you need to make it happen.
Check out the new website >>>