Endeavour Solutions have acquired the Greentree software business of Enabling Limited and at the same time have opened a new office in Wellington. Enabling has decided to concentrate on their Sage business and Endeavour the largest Greentree reseller was an obvious choice to acquire that operation.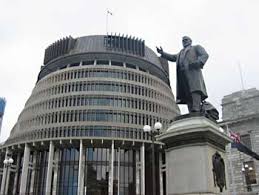 Endeavour, one of New Zealand's leading ERP Software vendors to mid-sized business, has added to well established offices in Auckland, Christchurch, Hamilton and Melbourne. Managing Director Chris Miller says "Wellington was the next logical extension and Endeavour had been waiting for an opportunity start an operation in the capital".
As well as Greentree business, Endeavour will be looking for opportunities for its QlikView software, the poster child of the Business Intelligence and Data Visualisation world. With clients spanning Government, financial institutes, commerce and industry, Endeavour is well placed to assist with ERP and Business Intelligence needs in the Wellington Region.