Keep your business going and Growing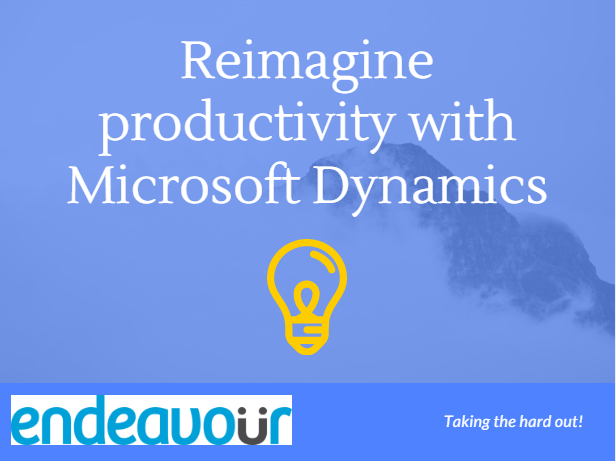 World leading ERP with a familiar, easy-to-use interface and incredible levels of integration. Dynamics AX enables people to work faster and smarter providing valuable opportunities for large companies.
Quick to implement, easy to use, with power to support your growth ambition. Microsoft Dynamics CRM Online and Microsoft Dynamics ERP provide a seamless experience across your devices - start with what you need today and easily adapt as your needs change. To find out more read 'Reimagine productivity with Microsoft Dynamics' eBook>>>

Key takeaways
A business solution from Microsoft that brings together business applications, data, documents, and devices - with a unified user experience that gives you greater control over your finances and operations, while delivering the insight you need to build and maintain customer relationships.
A complete, familiar, and trusted business solution From Microsoft boosts your productivity, improves your customer insights, frees you to work anywhere, anytime, across your devices, and positions your business growth.
Grain, even more, benefits when your solution is deployed on Microsoft Azure, including more flexibility, lower total cost of ownership, security-enhanced anywhere access, and enterprise-grade infrastructure.
To find out more, contact one of the Endeavour Team on 0800 422 272