Connect your mobile workforce with TOKN: Mobility Solutions for MYOB Greentree
Mobility Solutions from TOKN can be fully integrated with MYOB Greentree to connect your mobile workforce, allowing you to streamline your end-to-end business operations and processes, ensuring data integrity and a single version of truth across the enterprise.
Any job created within MYOB Greentree will be automatically synced to TOKN, with notifications sent to the relevant personnel. The integration also ensures that any job related information (like timesheets, approvals or purchase orders) captured on-the-go is returned to MYOB Greentree for job costing, payroll and accounting purposes.
Optimise warehouse operations with Mobile Warehouse Management System from Tasklet Factory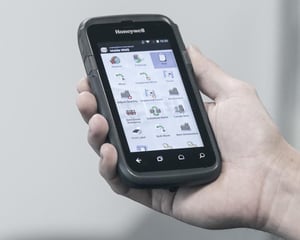 Tasklet from Tasklet Factory is a mobile Warehouse Management System (WMS) that optimises warehouse operations such as receiving and despatching of goods.
Capable of seamless integration into the MYOB Greentree ERP system, Tasklet helps warehouse staff to become more efficient and minimise data entry errors.
Find out more about the Mobile WMS capabilities of the Tasklet integration here.
What we do
As award-winning MYOB Partners, Endeavour helps manufacturing and wholesale distribution companies identify and solve their business information challenges. Our offering includes ERP, business planning and business intelligence solutions.
By implementing and supporting these solutions, we enable our clients to 'join the dots' in their businesses – helping them grow by empowering them with quality, real-time information. We have deep experience across our chosen solutions, and back it with responsive service.
Above all though, we make a personal commitment to our client's success. We seek to develop strong and enduring relationships, built on a clear understanding of their business and honest communication.