ERP and reporting solutions deliver for transport and logistics company
When Regal Haulage Ltd were on the hunt for an integrated ERP system that could bring together all their systems, they got reporting and analysis as well.
The need for an integrated accounting solution
Founded in 1988, Regal Haulage Ltd is based in Hamilton. A family-owned and operated bulk haulage and logistical solutions business, Regal has just over 200 employees. Its purpose-built fleet includes 112 truck and trailer units, moving 2500 million tonnes and travelling over 12 million kilometres annually.
Regal had disparate accounting systems in place that did not cater for their requirements, including Job Costing, Asset Management, Payroll and CRM. "We had a number of standalone accounting systems that we were using," recalls Ian Palmer, Chief Operating Officer. "Some of it had been designed by us, and some were other solutions. They were old and they weren't supported. So what we needed was an integrated package to bring all that together."
Regal also had a custom freight/trucking/haulage system that was developed in Visual Foxpro, which also needed to be integrated into an ERP.
The combined strengths of QlikView and Greentree
The team at Regal began the hunt for a software package that could meet these challenges, and a partner to work with them in implementation. "We looked at a few different options that were in that mid-range ERP system," Ian recalls. "We needed an integrated ERP system and there aren't too many players in that field, and Endeavour was recommended to us. From the range of ERP packages they offer we were able to identify a solution aligned to what we need."
Initially, Ian contacted Endeavour to request a demonstration of MYOB Greentree. During the presentation, it was evident that in addition to the requirement for an integrated ERP system, Regal was also in need of a reporting/analytics tool to overcome their current challenges in consolidating information from their multiple sources of information. QlikView, a business discovery platform from Qlik that provides self-service BI for all business users in organisations, was presented to address these requirements. The decision was made to look at QlikView to overcome Regal's current reporting challenges while the evaluation of MYOB Greentree continued.
The demonstration produced some meaningful and highly visual analytics by accessing Regal's Visual Foxpro applications directly using QlikView. Some of the key information that Endeavour was able to present to the Regal team were Total Kilometres travelled, Sell Value/Km per vehicle, and Billable % of Total Kms per vehicle.
"QlikView was a good fit for what we were looking for," says Ian. "We wanted to manage by dashboards, and it's a good business analysis tool. It allows us to clearly understand our costs and where we're going."
The implementation went smoothly, and although Ian notes that they're only using about 60% of Qlikview's capacity, they now have a working QlikView template that they can use and improve further.
Where QlikView functions as the reporting and analytics tool, MYOB Greentree became Regal's transactional system. Endeavour continued to work with Regal to maintain a focus on the ERP project. It's an integrated package that has simplified and streamlined the back end of the business, addressing their key requirements in Payroll, Job Costing, Asset Management and Service.
Ian notes that while initially some of the Regal staff were a little resistant to the change, the efficiencies gained by using MYOB Greentree have won them over. "It's streamlined our monthly reporting and allows us to focus on what's going forward, instead of spending all month looking backwards," Ian explains. "It's helped to minimise the cost of transacting the business, as painlessly as possible for everyone involved."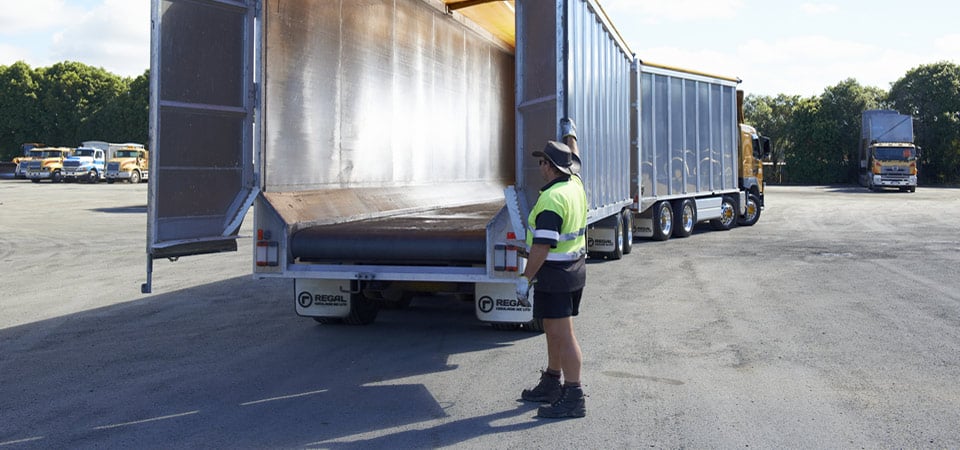 A focussed partnership
The Endeavour consultants who worked with the team at Regal were able to articulate the benefits of MYOB Greentree's Payroll, in conjunction with Job Costing, Asset Management and the rest of the system. Endeavour shared their MYOB Greentree implementation experiences with other clients, providing the Regal team with additional confidence that MYOB Greentree and Endeavour were the right choice for them.
"Endeavour are very responsive," says Ian. "They deal with issues quickly and we get good feedback from them. They're a great partner to work with and I have no problem recommending them to other businesses."
Looking ahead, Ian says that the next step is to start increasing the capacity at which they're using QlikView. "It's definitely something we're keen to be using 100%" he says. "We'd like to get it reporting across the top of Greentree, which is our next project. QlikView can provide us with a competitive advantage going forward, using the data for business intelligence."
For businesses that might be looking to overhaul and integrate their accounting systems, Ian has some insights to offer. "The Greentree integration into the back end of the business is worth doing," he says. "You just have to make sure that your team and your partner is on the same page - that's essential and it's what we had with Endeavour."
If you'd like more information about how Endeavour can help streamline your business processes, don't hesitate to get in touch.
About Endeavour
Endeavour is a supplier of enterprise software to the manufacturing and wholesale distribution sectors. Our offering includes ERP, business planning and business intelligence solutions. These solutions enable our clients to 'join the dots' in their businesses – helping them grow by empowering them with quality, real-time information.